Our Middle School Program

Photo by Katie Macaulay
Adolescence is a time of self-discovery and self-construction. Students between the ages of 12 and 15 years old are determining and defining who they are while learning to manage themselves and their increasing independence in the world.  It is a period of growth and development that requires space for exploration in nurturing and safe environments as they build their self-image and learn self-reliance. During this formative time, students need to ask questions about themselves and their world,  and test their skills in appropriate ways. They need increased physical activity, time to reflect, and space to fine tune existing skills.
The Journey Middle School program is designed to foster adolescent learning through developmentally appropriate experiences that tie together the core academic subjects with real-world experiences. Students explore concepts of constructing themselves while developing their social/emotional/cognitive intelligence and communication skills. They participate in inquiry-based learning projects that foster initiative and allow for voice and choice. Our students will move beyond the classroom walls to connect with nature and their community. At Journey, we are preparing students for not only the rigors of secondary education, but also to face the challenges of our planet, all within the context of where they are in adolescence.
Journey Middle School students will 
read texts in a variety of formats. 

 

research in local libraries, consult primary and secondary sources, interview experts and community members, and field test classroom work.

 

write for a variety of purposes.

 

present their learning, report findings, debate and discuss.

 

develop their mathematical mind and problem solving skills through real-world application of pre-algebra and algebra skills.  

 

investigate local and national government and history.

 

participate in field study and active research in environmental and physical sciences.

 

learn Spanish through direct interaction with native speakers and community involvement.

 

be environmental stewards, practicing service to their community and the environment.

 

be outdoors, actively connecting to nature.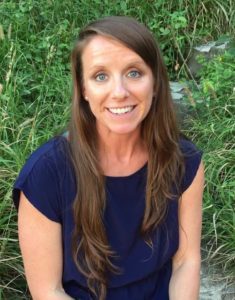 Meet Ms. Lara
Ms. Lara has studied and taught on three continents obtaining baccalaureate and masters degrees in education and Spanish. She has worked as an administrator, curriculum developer, and teacher in both public and private schools through the college level. She developed an avid love of the outdoors as a child which she has carried throughout her life and incorporates into her curriculum.
"I believe it is important to guide young people in gaining self-awareness and reliance, to spark natural curiosity, and to encourage collaboration and innovation while experiencing nature and their environment. Through engaging in experiential learning opportunities and serving others, children learn the necessary skills to become good global citizens."