Mission
Journey School is an authentic elementary Montessori experience in which exploration and discovery; critical thinking; respect and responsibility to oneself, to others and to the Earth prepares our students for a life-long educational journey.  Our students experience both the prepared classroom and the natural outdoor environment, which allows them to fulfill their unique and adaptable roles as responsible and engaged citizens in the world.
Overview
Journey School offers a challenging and dynamic curriculum based on the philosophy of Dr. Maria Montessori which encourages cooperative learning as well as independent study.  In addition to the classroom curriculum, Journey School offers extensive time outdoors experimenting, exploring and examining the world in which we live. Our outdoor component is heavily influenced by the writings of Richard Louv and the Wilderness Awareness School. The arts are delicately woven into both the classroom studies and the outdoor exploration, creating an integrated whole.
Staff
Beth Clayton – Head of School and Elementary Guide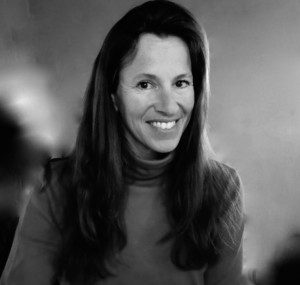 Beth graduated from the University of Wisconsin – Eau Claire with a B.S. in Biology and holds a Masters of Education from Loyola University Maryland with an emphasis in Montessori and Experiential Learning. She has both an AMI Elementary Montessori certification (ages 6-12) as well as the AMI Montessori Orientation to Adolescent Studies (ages 12-18). Most recently, Beth completed the Wilderness Awareness Art of Mentoring Course in Washington and Wilderness First Aid through NOLS.
Beth began her Montessori journey in 1994 working with internationally respected Montessori authority and author, Paula Polk Lillard. Under her direction, Beth designed and implemented the Middle School Adolescent Program for Forest Bluff School, a program that continues today.  Through years of leadership, observation and study in the US and abroad, Beth firmly believes that an authentic Montessori environment in a natural setting allows children to construct themselves through meaningful work choices and thoughtful challenges. Having a background in Suzuki violin and the fine arts, Beth aims to bring music, movement, art and adventure to all subject areas.  Beth recently returned with her husband and two sons from Nosara, Costa Rica where she taught in a bilingual Montessori school deep in the jungle.
Katie Massey – Lead Elementary Guide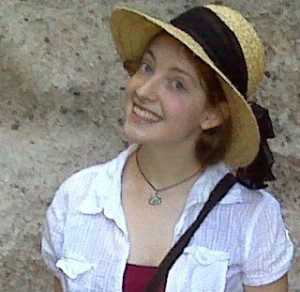 Katie is excited to join Journey Montessori this year. She is a new transplant to Santa Fe from Portland, Oregon, where she spent over a decade working all seasons in outdoor education! While living in Oregon, Katie earned a degree in Biology from Portland State University, and her Elementary Montessori certification from AMI. Katie believes that children learn best in an environment where they are free to move, connected with nature, and pursue their own interests in a supportive environment. This year, Katie looks forward to sharing her love of the outdoors, arts and crafts, and academic exploration with the students at Journey.
Katie Macaulay – Administrative/Outdoor Support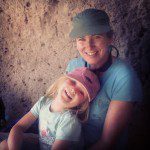 Katie is passionate about creating a new model for learning where classroom walls are replaced with trails, trees and community. She believes that curriculum and learning can (and should!) be found everywhere.  To this end, Katie founded Mountain Kids, a summer camp to encourage young children to leave technology behind to "get outside and play!"  Katie holds a Bachelor of Arts in History and a Bachelor of Education and taught Global Studies at Santa Fe Prep before having her own children. However, she most values her experiential learning –  with street children in Guyana, with high school students in Costa Rica, and with middle school students on trails in Vancouver and Santa Fe. She has found that the most profound learning takes place when one pushes beyond traditional boundaries and perceived limits. Katie is a mother and an artist who finds teaching to be one of the most rewarding and challenging art forms. She hails from Canada, but do not expect to hear her say "eh" after thirteen years in Santa Fe.
Bob Jacobs – AMGA Certified Outdoor Guide